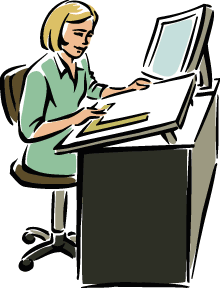 Our website packages are aimed at providing affordable solutions for businesses (large and small) and individuals. We will help you pick one of our packages or decide to get a complete custom site or redesign. Based on  your company's needs, we will craft a website tailored to meet the goals of your online venture while providing superior design, technical support and training, maintenance, growth options, and promotional services all in a timely manner.
You have choices of Content Management System Packages (CMS) with many options for each. We will help you get it set up, then you can take care of the regular maintenance of the site, Or you can choose Standard Hosting for a static site.  If you already have a website and you think that it needs a new look or redesign for better SEO or for the mobile market then our redesigning services could be what you need. You may want a combination of both where we take your site and convert it to a CMS retaining all the things you like but making it so you can update it.
To get the right package for the right price please contact us with your questions and  ideas.
Standard Packages and Addons
Appleget Associates Inc.'s Standard Packages are for static websites. This is the simplest way to give your business an online presence. From here you can upgrade to other packages when your company is ready.You may want to build the site your self and only need the right tools to get you started. We have these packages as well.
Content Management Packages
If you want to publish content on a regular basis and without waiting on someone else, then a website with a Content Management System (CMS) is the best option for you.All forms of information, text, member only areas, mailing lists, graphics, audio and video can be published using Content Management Systems (CMS). Let us hep you pick the right one for you.
Website Redesigning
If your website is old, non-responsive, not up to the current trends, loads slowly, or is search engine un-friendly then it is the time to think of redesigning your website. Redesigning your website is important to do periodically to help your customers find you, keep your customers coming back, and stay ahead of your competition.